Elizabeth Rotary
The Rotary Club of Elizabeth Meets Every Wednesday at 12:15pm
The Garden Restaurant
943 Magie Ave.
Union, NJ 07083
(908) 558-0101
http://www.elizabethrotary.org/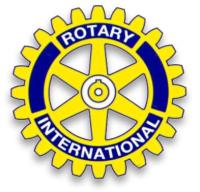 Service above Self is the motto of Rotary, and this motto is clearly evident within the membership of the Rotary Club of Elizabeth. Our members are dedicated to many worthwhile projects that help our fellow man locally and internationally. In the past, two of our Elizabeth members went to West Africa to help distribute the polio vaccine to children in need. Ending polio is a key project for Rotary International. 
Objective of Rotary
The objective of Rotary is to encourage and foster the ideal of service as a basis of worthy enterprise and, in particular, to encourage and foster:
1. The development of acquaintance as an opportunity for service;
2. High ethical standards in business and professions; the recognition of the worthiness of all useful occupations; and the dignifying by each Rotarian of his occupation as an opportunity to serve society;
3. The application of the ideal of service by every Rotarian to his personal, business, and community life;
4. The advancement of international understanding, goodwill, and peace through a world fellowship of business and professional men and women united in the ideal of service.

The Elizabeth club is also committed to feeding the hungry, housing the homeless and being very involved in helping the youth of Elizabeth. We are proud to have given over $575,000 in scholarship money to assist Elizabeth High School students to achieve their dreams of a college education. Every year our club presents more than 2000 3rd graders in Elizabeth with their very own dictionary. It might sound like a small thing, but The Dictionary project has brought huge smiles to children for many years. We assist the Salvation Army, The YWCA/YMCA, Community Access and many other organizations that are entrenched in the community providing help to those in need, as well as making a substantial donation to the new Trinitas Medical Center Emergency Room initiative. 

We raise money with a fabulous pancake breakfast and our biggest fund-raiser of the year, The Taste of Elizabeth, held every October, has become one of the premier events in the state with over 40 local restaurants providing the most delicious foods, desserts, and drink in New Jersey. 

Our club also believes in FUN! We enjoy fellowship while bowling, playing poker, attending baseball games, fishing, partaking in cigar night, or simply dining out. As one of our long time members recently said, " if you like to have fun and you like to help people, the Rotary Club of Elizabeth is for you." 
The Elizabeth Rotary is a service organization comprised of business professionals who work or live in the Elizabeth area. 

Below is a list of a few of the things that the Elizabeth Rotary is involved with:
Taste of Elizabeth
We have held 23 food and beverage tasting events, starting with Taste of the Towns and more recently Taste of Elizabeth. 
These two fundraisers have netted the Elizabeth Rotary Club over $400,000. 
 
Pancake Breakfast
Another of our annual fundraisers held which is at School 21 (Mravlag)
 
Policeman of the Year
We annually recognize a policeman who has been identified by his department for his outstanding contribution in serving our community.
 
Fireman of the Year
We annually recognize a fireman who has been identified by his department for his outstanding contribution in serving our community.
 
Food Bank
Members volunteer 
 
Hunger Doesn't Take a Vacation Project
Members volunteer at the St. Joseph's Social Service Center
 
Dictionary Project
Dictionaries are hand-delivered to approximately 2,600 third graders of Elizabeth public and private schools. 

The goal of the Rotary Club Elizabeth Dictionary Project is to expose 3rd graders to the benefits of using a dictionary. We want to develop a lifetime habit of using a dictionary. 
 
Earlyact Club - Interact Club - Rotoract Club
Our Club sponsors three Rotary community service clubs geared towards teaching young people the value of "Service above Self": 

Earlyact at Our Lady of Guadalupe Grade School, Interact at Elizabeth High School, and Rotaract at Kean University. 

We also send youngsters to RYLA (Rotary Youth Leadership Awards) which is a Leadership Training program. 
 
Where Angels Play
Club assisted "Where Angels Play Foundation" with a sizable cash gift to build an active children's playground on the Elizabeth waterfront. It is active with a variety of children's interactive stations. One of the features is the equipment is all in the form of Elizabeth Fire Department trucks and face to the Northeast where the Twin Towers once stood. Many members of the Club attended the dedication ceremony. 
 
Tour de Elizabeth
We are one of the sponsors of the Tour de Elizabeth run by Groundwork Elizabeth and the City of Elizabeth. 

Over 700 bicycle riders participate including many Rotarians. 

Our Interact Club provides the largest group of volunteers at the event. 
 
Charitable Donations
Below are a few of the Organizations we have recently donated to: 

Operation Chillout - Veterans Program
Elizabeth Coalition to House the Homeless
Benedictine Academy
Davis Scholarship Fund
Food for St. John's Dinner
Contact We Care
Minutemen Diamond Club
Shelter Box
Healing the Children NJ
Interact Club - Elizabeth High School
Seeing Eye Inc
United Youth of NJ
Historical Society - Elizabeth NJ
Township of Hillside - Recreation Project
Groundwork Elizabeth – Tour de Elizabeth
Patrick School - Ecology Project
Where Angels Play Foundation - playground in Elizabeth
Nepal Disaster Project
Family and Children's Services
PolioPLus
Community Access Unlimited
YWCA
St. John's Feeding Program
Boys and Girls Club of Union County
Our Lady of Guadalupe
Rotary Club of New Brunswick
Wreaths Across America
PNNJ - Ruprecht Fund
Dictionary Project

Clean Water Project
Water and sanitation, one of Rotary's six areas of focus, is a local concern of global importance. Meeting these basic needs continues to be a fundamental problem in developing countries
 
Shelter Box Project
ShelterBox is an international relief charity that provides immediate assistance to people affected by disasters such as earthquakes, volcanic activity, flooding, hurricanes, cyclones, tsunamis, or conflict. 

ShelterBox provides shelter, lifesaving equipment, and educational materials to hard-hit communities worldwide.
 
Polio Plus Project
This is a signature Rotary International project to rid the world of the dreaded poliovirus. Since 1985 the Elizabeth Rotary Club has been deeply involved in immunization projects, fundraising projects, public announcements and TV spots promoting immunization. We have sponsored 2 Elizabeth Rotarians for an immunization trip to West Africa to distribute the vaccine. 

The project has been enormously successful in reducing polio cases. When started there were approximately 375,000 report polio cases today less than 100. 
 
Scholarships
The Albert and Louise Davis Scholarship Fund of the Rotary Club of Elizabeth, NJ was founded in 1986. 

As of May of 2016, 338 Elizabeth High School Students have been awarded $508,000 in scholarship grants.