Indoor Ice Rink at the Warinanco Sports Center
Lace up your skates and traverse across an indoor rink, enjoying an assortment of public sessions, classes, and more.
Looking for winter fun in Warinanco Park? The Warinanco Sports Center features a spacious ice rink that offers a variety of programs and activities for all ages. Whether you're looking for family-friendly activities or seeking an indoor workout, make your way to this ice skating center in Warinanco Park, where a winter wonderland awaits.
Glide Through Public Skating Sessions
Returning in November 2023, public ice skating will be available during a variety of sessions. Public sessions will be available from Tuesdays to Sundays, running with different times in the afternoon and evening. Don't miss exploring a vast ice arena that's available for a casual hangout or a private event rental. The surface is smooth for performing new tricks and spins, as well as providing enough space to practice skating in a safe environment.
Admission Details: Children who are 17 years of age or younger: $5 | Adults: $6 | Seniors who are 62 years of age or older: $5
Ice Skate Rentals: $5 per person
Skate Sharpening Services: $8 per pair of skates
Dive into Winter Programs
The Warinanco Sports Center provides various programs and lessons that will enhance your skating skills. Register for the Learn to Skate program, which offers a series of group lessons that are led by expert instructors. Allowing participants who are four years of age or older, these lessons can be catered to all of your family and friends, as well as your little ones. After tackling your skating goals, walk through the scenic Warinanco Park and embrace the fresh air.
Gain Hockey Expertise
Looking for feedback and individualized classes on your hockey techniques? The hockey clinic provides detailed lessons with engaging training. Bring your little hockey fans to an array of hockey clinic events that will help them score a goal in a game and in their overall sports experiences.
Experience Top-Rated Skating Amenities
This renovated sports facility boasts exciting features, including a cafe, free Wi-Fi, lockers, and a flat screen T.V. Take a small break from skating and discover delectable food and drinks at the cafe, sipping on a refreshing beverage from the snack bar or enjoying a slice of pizza. Settle into a cozy environment with comfortable seating before or after a thrilling session of skating. For more ways to enjoy a culinary experience on an ice-filled day, explore Elizabeth's thriving culinary scene with casual eateries and upscale restaurants.
Discover a variety of sports-centered activities after honing your skating skills, enjoying baseball, fishing, and running. Whether you're training for a marathon or looking for a round of ping-pong, Elizabeth offers a wide range of sports facilities and outdoor spots.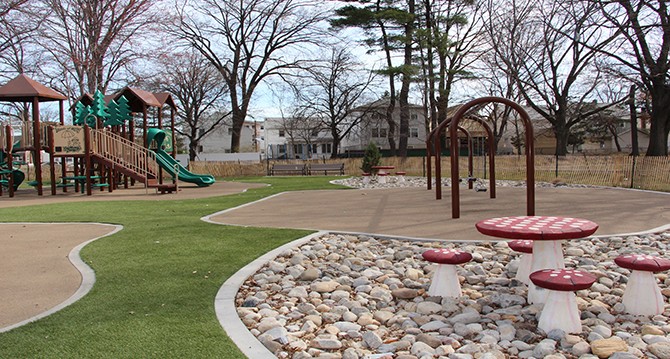 Warinanco ParkWarinanco Park Roadway
Elizabeth, New Jersey 07201

Go