Haitian Restaurants
When you're looking for great Haitian food, take a walk down Grand Street in Elizabeth for a chance to explore the taste of the Caribbean!
Haitian restaurants specialize in bringing the simple flavors from their historic island to your plate. With flavors stemming from Africa, France, Spain, and various Arab nations, Haiti's global combination of culinary references will appeal to almost any palate.
Haiti was the first country in the Western hemisphere to free itself from the bonds of slavery. In celebration of such a strong and diverse culture, the simple, dark design and elegant decor at First Republic Lounge and Restaurant invites you and other guests to discuss the heritage and culture of this island nation.
The Food
At First Republic Lounge and Restaurant, start off with something refreshing like traditional pikliz, a mix of pickled cabbage, carrots, bell peppers and Scotch bonnet peppers seasoned with garlic and onion in white vinegar. Like a Haitian version of tangy coleslaw, it goes well as a side to many dishes. You'll enjoy pikliz with anything from griot (pork) to chicken dishes, alongside tasty plantains holding a sweetness that compliments the savory flavors of meat.
While enjoying beef tasso (fried beef) or chicken piké (smothered Haitian-style chicken) and a cool Prestige beer, tap your feet while listening to the beats of kompa music and appreciate how varied and vibrant life can be. If you're feeling a bit more adventurous — or just want to unwind — try a Kreyol or Republic Punch!
Then again, you could always skip the meat altogether. Enjoy an incredible dish of akra, another traditional Haitian food staple consisting of either taro root or mangala and spices. You would be remiss to skip the macaroni au gratin with it's baked, crunchy potato wedges and creamy cheese center.
And when you're finished with your meal, dessert is waiting. In true island form, the coconut comes to life here with a sweet, creamy kremas liqueur drizzled over a generous portion of pound cake.
Whether you are from the island and looking for a reminder of authentic Haitian food, traveling to Haiti soon,, or simply to go on a culinary adventure, Elizabeth has you covered. Enjoy the flavors and history of Haiti right here in northern New Jersey.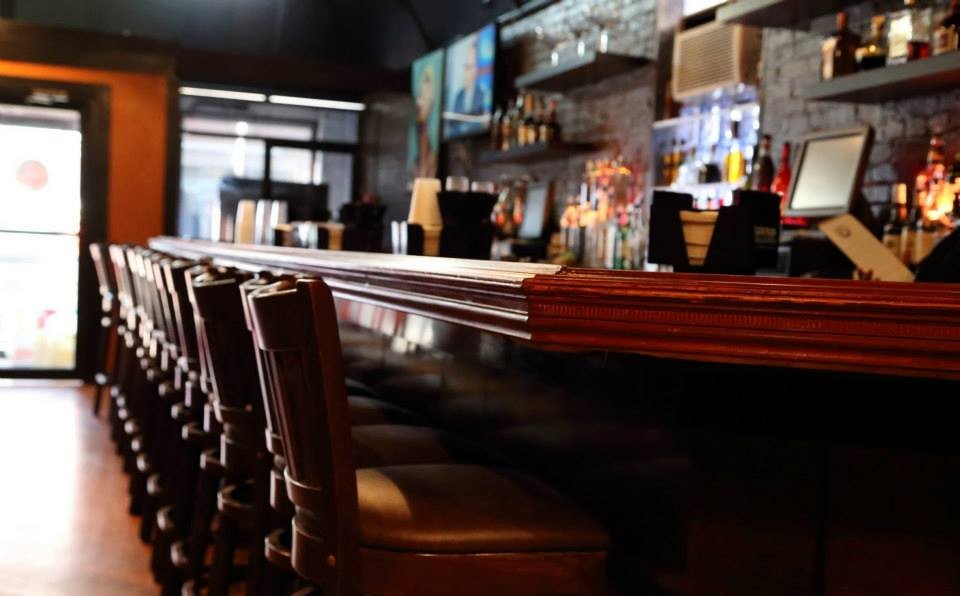 First Republic Lounge and Restaurant1204 E. Grand St.
Elizabeth, New Jersey 07201

Go